About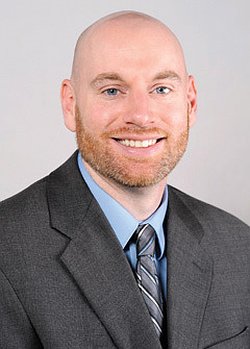 Patrick Michael Johns was born on May 19th, 1980 in Newport Beach, CA. After being raised in Cincinnati, OH and graduating from Anderson High School in 1998, Patrick enrolled at Bowling Green State University, in Ohio, where his focus was art. He has studied under Charlie Kanwischer, Heather Elliott, Cris Glenn, Tamara Monk, and Bonnie Mitchell. He graduated in May 2002 with dual degrees in drawing and computer art.
The theme/subject of Patrick's artwork varies from personal subject matters to things he dreams up to things he observes other people doing. The main goal is to give people a peek into the visions that are bouncing around in his head.
In addition to working at his real job as a front-end developer, Patrick recently published his first children's book, dabbled in stand-up comedy, got back into doing stop-motion animation, and also married a lovely gal named Anna.